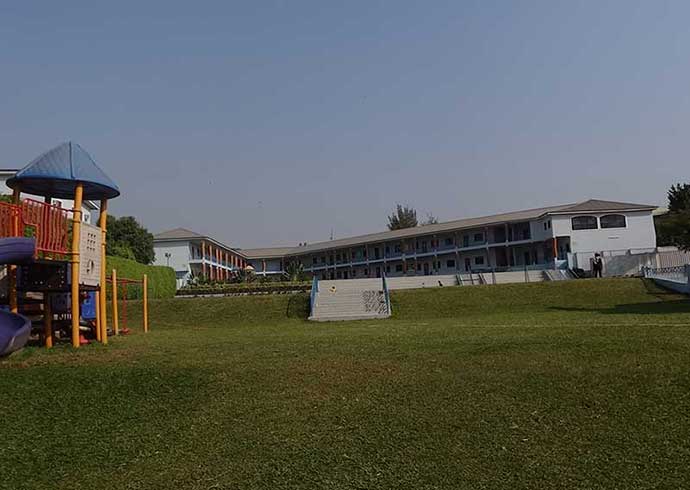 Aims and Ethos

The Regent School aims to provide a structured, purposeful and caring learning environment for all its pupils, within which each girl or boy can feel confident to explore, develop and realise his or her full potential, helped and encouraged by teachers who are expert practitioners of their craft and fully committed to meeting the needs of the children in their care.
Specifically, we aim to:

Provide a caring and stimulating environment, which is safe and welcoming to all
Provide a pleasant and challenging environment
Nurture self-esteem in all and so develop confidence and self-discipline
Value each child as a person and help them to value and respect others
Promote honesty, tolerance, cooperation and trust amongst adults and children, regardless of race, gender or culture.
Some signs that we are meeting our aims are:

Children who are happy, open and sociable
Children who tell the truth and take responsibility for their actions
Children who are comfortable with adults and fellow pupils.
Children who are willing to "have a go", to use their initiative and who are not afraid to make mistakes.
Children who look after themselves, others and their surroundings, both in and out of school.
Our Educational Aims are to:

Deliver a child-centred curriculum, which provides breadth, balance, relevance and progression
Have high expectations for our children
Build upon what each child knows and can do
Develop the highest possible standards of Literacy, Numeracy and Investigative skills in each student
Develop children as independent and life-long learners who can respond to the challenges of a fast changing world
Move every child forward in small achievable steps, and recognize that assessment and target-setting are essential to this process
Provide equal opportunities for all children
Develop children's creativity and aesthetic appreciation
Encourage children to care for their bodies through a personal, social and health education programme
Promote an interest in and awareness of cultural diversity
Work in partnership with parents for the good of each child
Become involved with and involve the local community in the work of The School.


Religion

The Regent School is entirely a secular foundation. The children learn about the various world religions in their PSHE lessons, but religious education is not taught as a separate subject and all assemblies are free of any form of religious content.


Assemblies

Assembly is an important part of school life and is taken seriously at The Regent School. The children have assemblies on a weekly basis.
The programme includes Class Assemblies, which are given by the pupils themselves.